(HUM-Shay-Too My-Gah-Bah)
(917) 460-5723
www.mynexthomes.com/ www.sellmynyhomes.com/
Clients' Testimonials
REALTOR®

ABR- Accredited Buyers Representative
CIREC - Commercial Investment Real Estate Certified
CSC - Certified Seller Consultant
MBA - Master of Business Administration - Global Management

MBA - Master of Business Administration - Global Management
PSA - Pricing Strategy Advisor
RENE - Real Estate Negotiation Expert
SRS - Seller Representative Specialist
Team Up With Your Very Own Realtor, Olympian & WNBA Champion as your Trusted Advisor!
Revamp Your Finances Ahead of the Holiday Season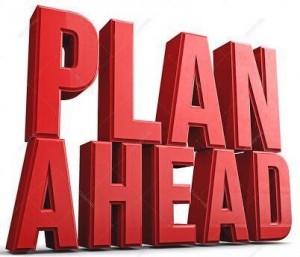 It's hard to believe, but the holiday season is fast approaching. To most people, the holidays bring eager anticipation of cheerful celebrations with family and friends. But others approach the holiday season with dread over the added financial burdens and potential debt leading into the new year.
It's never too early to give your finances a once-over before the holiday shopping frenzy begins. Taking a critical look at your expected expenditures and establishing budgets can keep you on the right track toward meeting your financial goals for 2021, and save you money in the long run.
While each individual's circumstances vary, the following are general tips for getting your finances in order ahead of the holiday season.
1. Know your credit score: You're entitled to a free credit report once per year from each of the three major credit reporting agencies (Equifax, Experian and TransUnion). Get in the habit of checking your report — find out how at the Federal Trade Commission's consumer website.
2. Fix bad credit: If you've found questionable items on your credit report, address them now. If you know you have missed payments or have trouble paying on time, contact your creditors or bank. They can help you set up a payment schedule and may be able to negotiate better rates.
3. Make a budget: If you don't already have one, make a household budget. First, add up recurring living expenses such as mortgage or rent, utilities, child care, health care and groceries. Then, portion the remaining into non-essential spending, savings and retirement contributions. If you have credit card debt, prioritize paying down your balance.
4. Reevaluate retirement: Once a budget is in place, it's easy to see how much you can afford to save for retirement. Look over your existing retirement savings and investments and adjust accordingly. Reassess your beneficiaries and roll over old accounts if necessary.
5. Clear out the clutter: Consider going paperless, set up automatic payments or calendar reminders, and sign up for automatic deposits to savings accounts. Destroy old bank statements, bills, pay stubs and other paperwork, and cancel any unused subscriptions.
6. Set spending limits: It's hard not to take advantage of those Black Friday (or Small Business Saturday) sales. But you don't have to say "no" to spoiling your children or grandchildren or treating yourself to the latest gadget — you just have to set limits. Consider making a list of expenses: gifts, travel, charitable donations and costs associated with hosting a family get-together, and assign a spending limit to each one.
With a little planning, it's possible to get your finances in order and make it through the holiday season unscathed. Not only can sprucing up your finances help you avoid going into debt, it can also help you achieve your long-term financial goals, such as paying college tuition or taking that dream vacation.

*************************************
Here are some links that you may find useful:
Governor Andrew M. Cuomo today announced new COVID-19 restrictions on bars, restaurants, gyms and residential gatherings in New York State.
Effective Friday at 10 p.m., bars, restaurants and gyms or fitness centers, as well as any State Liquor Authority-licensed establishment, will be required to close from 10 p.m. to 5 a.m. daily. Restaurants will still be allowed to provide curbside, food-only pick-up or delivery after 10 p.m., but will not be permitted to serve alcohol to go. The State Liquor Authority will issue further guidance for licensees as to what sales are continued to be permitted. Read more...
Please see below the market stats (Sold & Pending sales) for Nassau County for the past 2 years - September 2020.